Majlis Pelancaran Pendidikan Abad ke-21 & Seven Habits of Highly Effective People
Majlis Pelancaran Pendidikan Abad Ke-21 dan Seven Habits of Highly Effective People telah disempurnakan pada 19hb Januari 2015 oleh Dato's Sri Lim Hock San, Pengerusi Lembaga Pengelola.
Matlamat adalah untuk melengkapkan pelajar dengan nilai dan kemahiran abad ke-21. Kemahiran abad ke -21 merangkumi kemahiran belajar, kemahiran literasi dan kemahiran kehidupan. Harapan sekolah adalah dapat meningkatkan kemahiran guru dan pelajar secara keseluruhan yang boleh menghadapi cabaran abad ke-21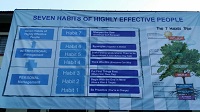 .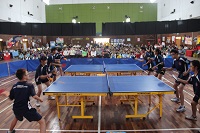 Hari Kokurikulum 2015
All the committee members and members of the co-curricular clubs have been working tirelessly in preparation for the huge event on the 23rd of January 2015 - Hari Kokurikulum.
As usual, the VIPS went onstage to present their speeches and then Hari Kokurikulum officially began. The members of the clubs tried to convince and persuade students to join their clubs or buy their merchandise. The hall was a hub of activity with students milling around while loud music played in the background.
Many clubs performed to attract potential members. For example, the Choir Club showcased their talent in a flash mob with the song 'Happy'. Two fencers also dueled enthralling the audience.
It was a wonderful, amazing day for many but also a tiring and exhausting one for the students on duty. Nevertheless, it was a great day for everyone and all students are urged to join a club, society or uniformed body today, for it is truly awesome to belong somewhere, a family away from home. Join in the fun, for you will never regret it!